Best Affiliate Programs for Beginners (updated for 2023)
Are you learning about affiliate marketing, but want to get a real idea of the kinds of products and companies you can promote? There are quite literally MILLIONS of potential affiliate products out there, and there is something for each and every niche.
I know this can be quite overwhelming, which is why I've compiled the best affiliate programs for beginners here. In my 10-year affiliate career, having earned over $1 million in affiliate commissions, I've joined dozens of various affiliate programs and networks.
In this article, I'll share not only what are my recommended affiliate programs to join, but how to raise your chances of getting approved by them as well. Let's jump right in!
7. ClickBank
ClickBank claims to have paid out over $5.8 BILLION in commissions to date! Featuring over 4,000 products listed by thousands of sellers, ClickBank is one of the most popular affiliate marketing networks.
ClickBank's best-selling products tend to be in the "Health and Fitness" niche, such as supplements and programs.
Check out my detailed ClickBank review here where I share their Top 10 best-selling products and more:
Is ClickBank Legit & Safe? Affiliate Program review
6. Awin
Awin is probably the largest European-based affiliate marketing network in the world, and also acquired US-based ShareASale in 2017.
Combined, Awin and ShareASale generated over 200 million sales in 2022 alone!
If you are an international affiliate outside of the US, I recommend checking out Awin which may offer many more recognizable brands as opposed to the US-based networks.
If you want to learn more, read my Awin affiliate program review here.
5. ShareASale, aka "Share A Sale"

ShareASale has over 25,000 merchants that range from Clothing and Fashion to Business, Software, Health and Fitness, Automotive, Household, and so much more…
You can preview some of the companies before joining, but watch the video to see a sneak preview of what it's like to actually log in and be a member.
Read my full-length ShareASale affiliate program review here.
4. Impact Radius (aka Impact.com)

Impact Radius, now known simply as "Impact.com", is one of the largest affiliate networks on the planet.
They handle affiliate marketing for some of the largest, multi-billion dollar companies.
Unfortunately, each company has its own exclusive program within it, so you can't just join and see them all.
Read my detailed Impact Radius affiliate program review here, along with a list of some of their most well-known companies.
3. CJ Affiliate, formerly "Commission Junction"

CJ.com, aka CJ Affiliate, offers one of the largest selections of name-brand high-quality products, like Nike and Bose.
What makes Commission Junction a little better than Impact Radius, is that you get to see ALL the companies they offer when you join.
Getting approved for Commission Junction requires a website, so make sure you're ready.
Once you're in, you'll be able to browse THOUSANDS of big-name companies!
Read my detailed CJ Affiliate (Commission Junction) Review here, along with a list of the biggest brands on the network to get a preview.
2. Amazon Associates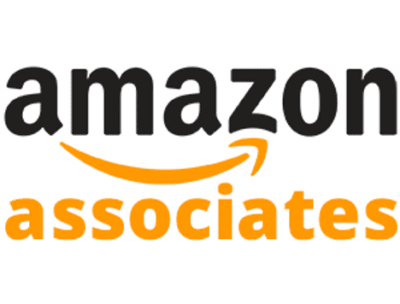 Amazon Associates is perfect for beginners because you can promote any of the millions of products sold on Amazon!
You also receive a commission on everything a customer purchases within 24 hours of clicking your link.
(No, you don't need to "renew" your links. It's all digitally tracked and refreshed.)
If you want more info on Amazon Associates, you can read my Ultimate Beginners' Guide to Amazon Associates program HERE.
1. Direct with the company of your choice!
The best and simplest way to figure out if a company has an affiliate program is to simply go to Google and type in "<insert company here> affiliate program". It's that easy.
You'd be surprised to find out how many companies have affiliate or "partner" programs, as it is truly a win-win business model for both the company and the affiliates who promote their products.
Here's a list of some of the most popular affiliate programs:
These programs are great because they allow you to build a long-term relationship with a brand. This can lead to a higher commission rate down the line if you do well for them.
For example, JetPage, the website builder I use for this website, has a high ticket affiliate program that pays up to $50 per commission, plus provides a really useful affiliate success kit to help you get conversions. You can learn more about both the product and their affiliate program HERE.

How to get approved by affiliate programs?
The first thing you'll need is your own website. Because these Affiliate Programs all require you to have a website URL to apply.
Luckily, websites are incredibly affordable today. You can set one up for under $100.
I've helped thousands to start their first website!
If you need a website: Click HERE, for a step-by-step tutorial on how to set up your own website TODAY!
After you apply and get approved, you decide how you want to be paid.
Usually, it's by PayPal, direct deposit via bank account, gift card, or personal check.
How To Choose A Niche
Don't worry about selecting the perfect niche.
When you're first getting started it's important to focus on learning the business model. Because once you have the basics now you can easily switch to a second or third niche.
Here's a List of Profitable Niches to Help you Brainstorm:
Health:
Diet and Nutrition

Kitchen Appliances

Cooking

Supplements

Mattresses

CBD

Relationships + Dating

Survival + Doomsday Prep
Wealth:
Make Money Online

Personal Finance + Credit Cards

Entrepreneurship

Software

Stocks

Real Estate

E-commerce
Electronics:
Camera Gear

Computers

Smartphones

Headphones

Drones

Gaming Accessories
Fashion:
Shoes + Sneakers

Athletic Wear

Watches

Sunglasses

Smartwatches
Hobbies:
Travel

Airfare

Hotels

Music

Cars

Gaming
And much, MUCH more…
Remember, virtually ANY niche can be made profitable, and nobody is perfect with their first choice.
This is why it's more important to focus on just learning the fundamentals. Since it's easy to make a second, third, or fourth business in a different niche.
What Products do I Choose?
Choose products you believe in! It will make creating content much easier since you will already be passionate about the product. Chances are you've already gotten some of your friends to purchase the product.
Pick name-brand reputable product. Choosing a low-quality product that you don't know much about isn't just unethical it's bad business.
You might make a quick sale, but you won't get repeat customers, or be able to build trust.
The other thing to consider is the commission rate. Find the highest commission rate products in your niche and focus on those first.
I Joined an Affiliate Program, What Comes Next?
The next steps are to choose a niche, find your first product, then promote that product by getting traffic to your website. That traffic can turn into affiliate link clicks and sales.
If you want to learn more about exactly how Affiliate Marketing works, click HERE for a completely free, no-email required step-by-step guide…