How to Start Affiliate Marketing in 2022 (Step-by-Step)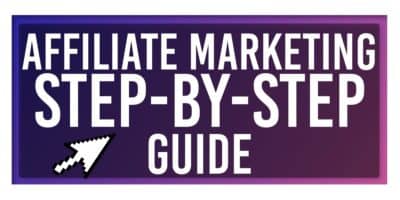 Want to learn how to start affiliate marketing? Over the last 8 years, I've scaled my affiliate marketing business from ZERO to over 7-figures in verified affiliate commissions. In recent years, I've been able to share my story via YouTube and help thousands of people to start their own affiliate marketing businesses!
Here's How You Can Start Affiliate Marketing in 2022…
Simply put affiliate marketing is just referrals. You're probably already doing affiliate marketing, you're just not getting paid for it! You help people decide what products to purchase and if they click your link to make that purchase you get a commission.
Not only does it not have any of the customer service headaches of or e-commerce or social media marketing agencies, you also get to truly help people by doing the research on products for them.
I truly love affiliate marketing because it's one of the few businesses you can actually start with less than $100 today. I even wrote an article on why Affiliate Marketing is the best way to make money online, and with recent trends pushing the world online, there's never been a better time to get started.
On this page is my COMPLETE beginner's guide on how to start affiliate marketing in 2022, and I have to say, this is my best guide yet.
One of my missions is to provide the absolute best FREE training on how to start affiliate marketing on the planet, and my last guide received well over 500,000+ views.
It's been over 2 years since I released that free guide, and it's given me 2 years of feedback and reflection on how to make the next guide even better. I'm proud to present to you the 2022 version which significantly improves upon the past one. This year also includes a brand new tool that can make a huge difference with how easy affiliate marketing can be.
Disclosure: The links on this page may save you up to 33% OFF normal pricing due to partnerships. We receive a commission if you make a purchase through these links. This adds ZERO cost to you, and can only SAVE you money. It's a win-win!
Step 1. How to Pick the Best Affiliate Marketing Niche
The first step when starting affiliate marketing is to select ONE niche. The reason for choosing just ONE niche over several is that you really connect with specific customers compared to a "general store" type business.
Your niche will be the category of products and the market/industry you will promote and center your business around. It helps to "niche down" which means to get very specific.
For example: Consumer Electronics > Audio Equipment > Headphones. A lot of people just go for "consumer electronics" which could be ANYTHING from TVs, mobile phones, computers, video games, cameras, etc. You want to start SMALL so you can really establish authority in a certain sub-niche (such as headphones).
In fact, my first successful affiliate marketing business is in reviewing headphones! I started off a little more generally with "home studio equipment", but then the data showed me that headphones were a much more popular market than audio interfaces and microphones.
My advice on your first niche: Choose a niche that you either have some knowledge in already or are passionate about. This will give you a competitive advantage and also it'll prevent burnout when the sales aren't coming in the beginning.
I personally would choose something that you love to talk about so much, that you'd do it for free anyway first step when starting affiliate marketing is to select ONE niche. The reason for choosing just ONE niche over several is that you really connect with specific customers compared to a "general store" type business.
Your niche will be the category of products and the market/industry you will promote and center your business around. It helps to "niche down" which means to get very specific.
For example: Consumer Electronics > Audio Equipment > Headphones. A lot of people just go for "consumer electronics" which could be ANYTHING from TVs, mobile phones, computers, video games, cameras, etc. You want to start SMALL so you can really.
Here's a List of Profitable Niches to Help you Brainstorm:
Health: Diet and Nutrition, Kitchen Appliances, Cooking, Supplements, Vitamins, Mattresses, CBD, Relationships + Dating, Survival + Doomsday Prep
Wealth: Make Money Online, Personal Finance + Credit Cards, Entrepreneurship, Business, Software, Stocks, Real Estate, Investing, E-commerce
Electronics: Camera Gear, DSLRs, Lenses, Photography, Videography, Computers, Smartphones, Headphones, Drones, Gaming Accessories
Fashion: Apparel, Shoes + Sneakers, Athletic Wear, Watches, Sunglasses, Smartwatches
Hobbies: Travel, Travel Hacking, Airfare, Hotels, Music, Cars, Automotive, Car Detailing, Gaming, and much, MUCH more…
Remember, virtually ANY niche can be made profitable and nobody is perfect with their first choice.
Which is why it's more important to focus on just learning the fundamentals since it's easy to make a second, third, or fourth business in a different niche.
If you're having trouble choosing ONE specific niche, you can always default to a personal blog about yourself which can contain many niches in one.
My BEST advice for choosing your first niche is: Don't worry about picking the PERFECT one the first time, because you can always make a 2nd, 3rd, 4th business very easily and at very little extra cost once you learn the fundamentals.
The key to remember is that the first niche is a LEARNING experience, so don't let this step stop you from making progress.
Step 2. How to Make a GOOD Affiliate Marketing Website
Why do we have to make a website? Simply put, all the top affiliate networks and programs require a custom website to apply…
If you don't get approved into any affiliate networks or programs, then you CAN'T do affiliate marketing. Plain and simple.
Creating a website is our way of building a REAL company with assets. This is a necessary step if you want to stand out from all the average affiliate marketers out there, and become a real entrepreneur and business owner.
While it can seem intimidating, building a website can be simple with a little guidance. In fact this year it's never been easier.
Step 2a. How to Choose a Good Domain Name for Your Website
Don't overthink it, you want people to find your website easily. For example, if you have a website that reviews cooking gear, use something like kitcheappliancereviews .com or cookwarereviews .com.
You want a name that focuses on a specific niche and makes your potential customer understand immediately what type of content you offer. This establishes authority within that niche.
Specific > General, every single time.
The best website names have .COM but if that's unavailable some good alternatives include: .CO / .NET / .ORG / .IO
If you still can't find a domain you like, try adding "the" and dashes (-) like "your-website-domain .com" to find even more availability.
I recommend using something like namecheap.com to find your domain name. You'll learn what to connect it to in the next step!
Step 2 (b) How to Make an Affiliate Website
In order to have your website online, you'll need to get server space from a web hosting company. Then on top of that find a content management system like WordPress
If you've attempted to use WordPress before you might have gotten so frustrated you gave up. It can be incredibly frustrating, and that's just getting started. You need to constantly update to avoid security risks. And getting performance scores, and optimizing your website for Google takes months and months if you can even figure it out. The good news is a solution is here!
Wizrd.org allows you to build a website optimized for ranking higher on Google and focused on simplicity and ease of use. Meaning you can get your website up and running in under 2 minutes.
You can see my full Wizrd review below.
You can get a free 14-day free trial HERE.
Step 2 (c) The BEST Affiliate Programs for Beginners!
You can find a list of the best affiliate programs for beginners here, or check out my podcast episode HERE where we break down high ticket affiliate marketing.
Step 3. How to Start Email Marketing
From Day 1, you NEED to start building an email list to collect your audience.
Email marketing is one of the easiest and best ways to get consistent affiliate sales. It's also one of the most cost-effective ways to generate traffic for your website.
While a single Facebook ad campaign can cost you hundreds of dollars before you see results, Email Marketing usually only costs around $20 a month, which is around what most people spend on Netflix a month.
Email marketing also allows you to sell multiple products or upsell to your customers. This raises profitability and lifetime customer value.
The biggest drawback to being an affiliate is that you don't OWN the product/company you are promoting…
Therefore it is in your best interest to build your own audience that follows YOUR BRAND. Email marketing will allow you to build a list of people who are interested in what you have to offer on your website.
Most Importantly, without email marketing, if a person visits your website, likes the information, but isn't ready to commit to buying, that's a sale you miss out on.
With email marketing, you can reach out to those people, and keep them coming back to your website again and again.
What Email Marketing Service to Use?
Over my time in Affiliate Marketing, I've used several email marketing services. I was actually kicked out of one of the most popular, due to their policy against affiliate links in emails.
This is why I always tell Affiliate Marketers to make sure to find an email marketing service that allows affiliate links. If you get banned, you risk losing the email list you've built up over time, and countless sales opportunities.
The email marketing service I recommend for affiliates is: Constant Contact.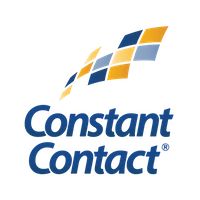 You can get a 60 day free trial of Constant Contact by clicking HERE
Email marketing allows you to send affiliate links in your email, has tons of great features, like templates, live support, data analytics, and more.
Step 4. Creating Content that SELLS
This is the step where many people fail when they start affiliate marketing.
Too many people take this step for granted, they focus on cramming their affiliate link into everything and not on creating real VALUE for the consumer…
Taking the time to research and understand not only the product you're promoting, but competing products will allow you to create content that generates sales…
If you're not a good writer or are worried about being on camera, you can focus your energy on researching the content, and then outsource everything else using Fiverr.
You can have your research turned into articles, get your videos edited, color corrected, or have a voice-over done.
It can often be overwhelming when you're getting started to try and master all the different aspects of creating an affiliate business. Outsourcing will help you not get bogged down in the tasks you struggle with.
I always use Fiverr to get my logos and graphics done for me, it allows me to get professional-looking brands built quickly.
Click HERE to see what you can start outsourcing today!
You can learn more about successfully automating your affiliate business on this podcast episode.
Deciding what Content to Create
Before you start researching products you should look at what products in your niche offer the highest commissions. This will allow you to focus your energy on what will actually generate results and sales.
You can find affiliate products either by searching "product name affiliate program" or by joining Affiliate networks and searching them by category.
The good news is, creating useful content doesn't require tons of money or experience…
WRITTEN: Creating new posts on your Wizrd site cost nothing to do, except for the time and energy spent writing and researching your product.
VIDEO: For beginners, any modern smartphone camera is perfectly fine to use for video reviews. Just make sure to set it up or purchase a cheap phone tripod to angle your video.
VIDEO EDITING: You can use a more advanced software like Adobe Premiere or Final Cut Pro, or a free program like Open Shot
Step 5. Getting Traffic to Your Affiliate Marketing Business
There are two main ways to get people to visit your website or YouTube Channel:
Free: This usually is through SEO (Search Engine Optimization)
Paid: By paying for advertising on Facebook, Instagram, or Google Ads to get your content in front of people.
A lot of beginners make the mistake of thinking they should only focus on one or the other.
Either they think they should just pay for visits, or they should try and save money and not spend anything on paid advertising.
The TRUTH is you need both!
SEO is completely free, so if you're not trying to get free organic traffic, you're leaving a huge opportunity on the table. If you using Wizrd you can take advantage of the built-in SEO optimization to help speed up how fast you can rank.
Paid traffic allows you to jump right above the Google rankings much quicker than just SEO alone. When you start affiliate marketing, it can often take a lot of time to rank, using both together allows you to get more people to your website than either method by itself.
If you want to learn what to watch out for make sure you check out the Top 5 Mistakes Beginner Affiliate Marketers Make!