Ultimate YouTube Guide: How to Get More Views, Subscribers, and Money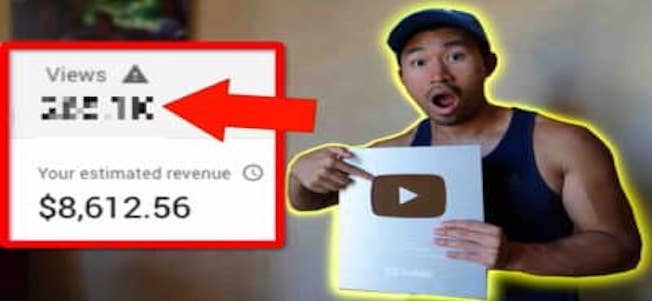 The internet is full of stories of YouTubers making millions… But how do you actually make money on YouTube?
I want to tell you exactly how YouTube works AND bust the three biggest myths about making money on Youtube…
You need millions of views to make money off Youtube.

Google Adsense is the best way to make money from Youtube.

You have to show your face and personal info to be successful on YouTube.
How Much Money Does YouTube Pay Me Through Google Adsense?

I have a midsize Youtube channel with around 248,000 subscribers. I'm able to make around $10,000 a month from YouTube views…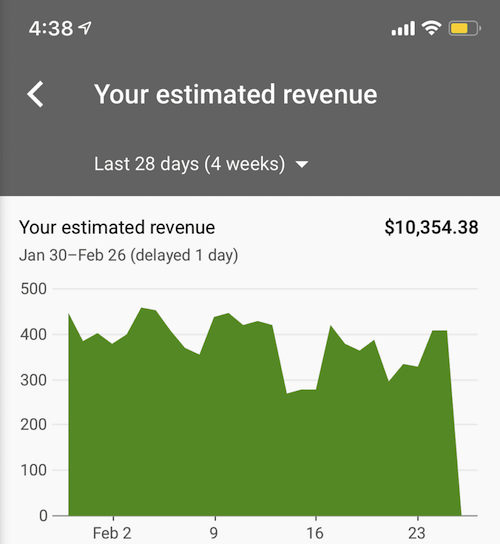 When you're starting out on YouYube it can seem impossible to ever get millions of views. The good news is you don't need to…
In the month from this video where I made $10,000…
I got only 347,000 views, compared to the millions and millions of views huge YouTubers get that's not that many…
What allowed me to make that much money was the amount of watch time… Meaning quality over quantity.
How to Get More YouTube Views and Subscribers?
Watch this video to learn how to get more views and subscribers, or keep reading below.
Step 1. Be consistent and create a content schedule. Then stick to it.
Step 2. Create high-quality content that is up to YouTube standards. Watch popular YouTube channels to see how they edit their videos and to see what's trending.
Step 3. Create content that people are already searching for. This is also known as SEO or Search Engine Optimization.
Step 4. Use eye-catching thumbnails and model after popular YouTubers.
Step 5. Add a clear call to action to get people to like the video, comment, and subscribe.
How Do You Make More Money on YouTube?
In order to monetize your YouTube videos with Google Adsense, you need 1,000 subscribers and 4,000 hours of watch time.
Step 1. Focus on creating content that is engaging for the entire video. The more time people watch your videos, the more Adsense revenue you can make.
Step 2. Make your videos at least 10 minutes long, so you can add multiple ads to your video.
Step 3. Make family-friendly content without cursing to make sure you don't get demonetized.
Step 4. Choose a niche with high-paying advertisers like education and business.
Step 5. Use Affiliate Marketing to add another revenue stream to your channel.
When most people think of making money from YouTube, they think of Google Adsense. This pays you for the ads google runs on your videos.
Google Adsense is how I made $10,000 BUT… It's not the best way to make money with YouTube…
The BEST Way to Make Money on YouTube…
The best way you can make money from YouTube is through affiliate marketing…
Affiliate Marketing is simply referrals. Take a product you already love, create content talking about the product. If people use your link to purchase that product you get a commission.
Filming review videos about products, and including the affiliate links in the description has allowed me to make far more money than Google Adsense.
Because while Adsense can pay anywhere from $2-$11 per 1,000 views; just one affiliate sale could mean $50 in my pocket.
When I first started I never showed my face. As a result, I kept my review videos focused on the product I was reviewing. Without any personal brand, I was still able to outrank videos from places like CNET and BestBuy…
The key to building a successful youtube channel is to keep uploading content consistently. The more you film and edit the better your content will get…
Using Affiliate Marketing will allow you to start making money from YouTube even before you get 1,000 subscribers…
Need More Help?
If you want to learn more about exactly how Affiliate Marketing works, Click HERE for a completely free, no-email required step-by-step guide…