How to Get Website Traffic in 2023 – FREE Guide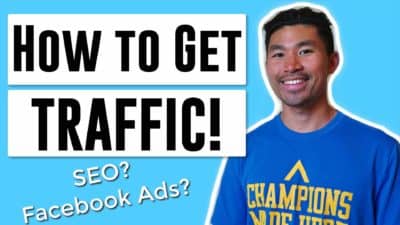 Disclosure: Some of the links in this article may be affiliate links, which can provide compensation to me at no cost to you if you decide to purchase. This site is not intended to provide financial advice and is for entertainment only. 
Once you have your website set up, you'll have to focus on getting website traffic to your content so you can start to make sales. No traffic? No sales.
Disclosure: The links on this page may save you up to 33% OFF normal pricing due to partnerships. We receive a commission if you make a purchase through these links. This adds ZERO cost to you, and can only SAVE you money. It's a win-win!
Don't have your website yet? Click HERE to learn how to get your website set up in two minutes!
Watch this video to learn the BEST ways to get traffic, or keep reading below!
There are two main ways to get people to visit your website or YouTube Channel:
Free: This usually is through SEO (Search Engine Optimization)
Paid: By paying for advertising on Facebook, Instagram, or Google Ads to get your content in front of people.
Which is Better: Free or Paid Traffic?
A lot of beginners make the mistake of thinking they should only focus on one or the other.
Either they think they should just pay for visits, or they should try and save money and not spend anything on paid advertising.
The TRUTH is you need both!
SEO is completely free, so if you're not trying to get free organic traffic, you're leaving a huge opportunity on the table.
Paid traffic allows you to jump right above the Google rankings much quicker than just SEO alone. Using both together allows you to get more people to your website than either method by itself.
Where Should You Start?
The first step before SEO, and before doing anything with paid ads is…
Step 1: Email Marketing
Watch this video to learn how to set up Email Marketing step by step!
From Day 1, you NEED to start building an email list to collect your audience.
The biggest drawback to being an affiliate is that you don't OWN the product/company you are promoting, therefore it is in your best interest to build your own audience that follows YOUR BRAND.
Email marketing also allows you to sell multiple products or upsell to your customers, which raises profitability and lifetime customer value.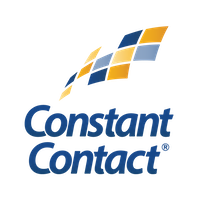 To Get a 60 Day FREE trial of my preferred email marketing service Constant Contact click HERE
Step 2: SEO (Search Engine Optimization)
SEO (Search Engine Optimization) is one of the most important ways to get your content in front of more people.
What is SEO?
SEO stands for "Search Engine Optimization".
When you Google any given 'search term,' for example: "Best Blenders" or "kitchen equipment".
Google decides what websites appear first on the search results based on a variety of factors.
The process of optimizing your website to rank on the first page of Google's algorithm is what SEO (Search Engine Optimization) is all about.
How to Use SEO to Get Traffic
You can choose certain keywords or keyphrases (for example "Blenders" or "what is the best kitchen tool") that you would like your website to rank for.
You choose what keywords you want to try and rank for by using the keywords in the content of your website.
IMPORTANT: Do not fill your content with the keyword or keyphrase to try and rank higher, this is called "Keyword stuffing" and Google will penalize you for doing it.
There are a few things to consider when deciding what keywords to go after:
The longer a keyphrase is the more specific it will be and the less likely it is to be searched, meaning it will be easier to rank for that term, but fewer people will be viewing your website.

The shorter the keyword or keyphrase is the more people are probably searching for that term meaning it will probably be harder to rank for it.
How to Do Keyword Research
While Google won't tell you how many people are searching for a given keyword or keyphrase, they will let you compare keywords to see which is more popular.
You can do this using Google Trends. This will let you see how popular keywords are, they will also tell you other popular keywords and key phrases around the topic that people are searching for.
You want to find a happy medium since ranking as the 1st website for a keyphrase only 100 people search for is much less useful than ranking 10th for a key phrase or keyword that 10,000 people search.
If you want to see detailed data including the amount of monthly search traffic a term gets, or even to see what keywords your competitors are using. You'll need to use software like SEM Rush AH Refs.
The other factor that matters more in 2022 than ever before is performance and security. Having fast load times and having your site structure optimized for technical SEO now matter a lot to rank highly. You can check how your site stacks up by using a free tool like GT Metrix.
The good news is you can get a website that already has all the technical stuff taken care of for you. Wizrd.org allows you to get a powerful SEO-optimized website in minutes! To start your free trial click HERE.
Step 3. Paid Traffic
If you have the budget, running paid ads is a great way to instantly start getting more views to your content. This in turn will actually help your Google or YouTube rankings.
I recommend starting at a budget of about $5 a day, for Facebook/Instagram ads, or YouTube Ads.
IMPORTANT: Do NOT try and use Facebook Ads to send people directly toward your affiliate link. This is not allowed and is a bad business practice.
You would use Facebook/Instagram Ads to advertise your website or a landing page that talks about the product you're trying to sell.
For affiliates, you have to funnel people through your website FIRST before they click your affiliate links.
Try looking at how top companies make Facebook Ads get ideas.
What Comes Next?
It will take a lot of trial and error and research to figure out SEO. As well as learning how to create an effective ad. Every day focus on learning more about SEO and studying successful ads.
Try and create ads that look professional, and would appeal to you if you saw them.
I have a complete step-by-step Affiliate Marketing guide that you can access for free by clicking HERE!
Disclosure:  Some of the links in this article may be affiliate links, which can provide compensation to me at no cost to you if you decide to purchase. This site is not intended to provide financial advice and is for entertainment only.